Main content starts here, tab to start navigating
Menus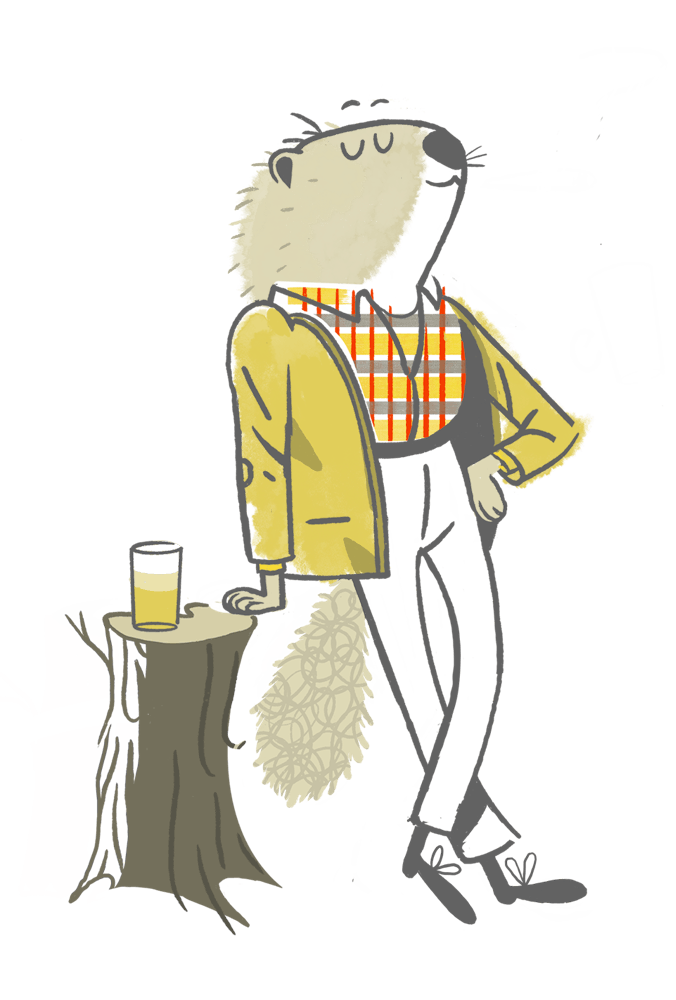 Starters
Spudbuns Potato Rolls

Pastured butter + pepper jam

$9

What the Duck Poutine

Brome Lake duck leg + crispy fries + jus+ fried egg + cheese curd + pickled poblanos

$24

Roasted Tomato Soup

Toasted focaccia

$11

$18

Chipotle Cauliflower Hummus

Hemp hearts + avocado oil + pickles+ pita crisps

$21

Hot Fried Chicken Wings

Green goddess dressing + celery + carrots

$24

Roasted Corn & Cheese Empanadas

Chimichurri

$24

Cold Shucked Pacific Oysters

Green tomato mignonette + pickled onion + lime

6pc $25

12pc $45

Fatty Tuna Ceviche

Soy ponzu + sweet potato + avocado

$29

Whistler Brewery Mussels

Garlic butter + local sourdough + garlic melted leeks

$27

No Jacket Required Crab Bisque

Butternut squash + granny smith apple + frothy yogurt

$24
To Share
Sweet Potato Fries

Habanero honey mustard

$14

Truffle Parmesan Fries

Lemon aioli

$17

Green Herb Beer Cheese Potato Gratin

$14

Brussels Sprouts

Chipotle bacon dressing

$14

Sautéed Black Kale

Balsamic caramelized onions + thyme

$13
Salads
Local Beets

Dill yogurt + sunflower seeds + onion pickles

$21

Vine Ripened Tomato

Living cress + balsamic + ricotta toast

$22

Iceberg Wedge

Bacon + radish + tomato+ cucumber + green goddess dressing

$23
Mains
Plaid Lad Chile Burger

Potato bun + canadian cattle beef + green chile cheese + pico de gallo

$28

Classic Cheese Burger

Potato bun + canadian cattle beef choice of cheese + LTOP

$26

Steak Frites

10 oz new york strip + crispy fries + tarragon buttersmoked salt + orange aioli

$47

British Columbia Steelhead Trout

Annatto bbq + cauliflower puree + bacon jam

$34

Fish & Chips

Crispy fries + fennel cabbage slaw + salted caper tartar sauce

$32

48 Hour Smoked Brisket Tartine

Toasted kamut sourdough + caramelized onion cream cheese + wild mushrooms + beef jus + arugula salad

$34

Green Pea & Zucchini Curry

Sweet potato + coconut + toasted almond + paratha bread

$27

Hot Fried Chicken Sandwich

Pretzel Bun + dill mayo + B&B pickles

$26

Rigatoni Bolognese

Grana padano + braised beef

$32
Cracker Pizza
BBQ Chicken

Smoked cheese + pickled jalapenos + red onion cilantro

$33

Elk Salami & Arugula

Calabrian chile + sweet pepper + rosemary

$33

All Green

Zucchini + spinach + avocado + pistachio herb pesto + avocado oil

$29
Light & Simple
FRESH MIXED BERRIES

small $8

large $12

SLICED FRESH FRUITS

small $11

large $19

STEEL CUT OATMEAL

raisin, brown sugar, almonds

$16

FRESH AVOCADO

lime wedge

half $6

whole $12

YOGURT CUP

vanilla / strawberry / plain

$9
Cereals
corn flakes

raisin bran

frosted flakes

special k

rice krispies

cheerios

fruit loops

granola $12
Hot Off the Griddle
selections include real maple syrup & butter, powdered sugar
BRUCE'S FRENCH TOAST

Panettone French Toast, berries, compote, vanilla cream, Nutella

$27

WAFFLE CHICKE'N GRAVY

Buttermilk fried chicken, crispy waffles, gravy

$29

MALTED BELGIAN WAFFLE

$27

add berry compote or chocolate chips $3

BUTTERMILK PANCAKES

$27

add blueberries or chocolate chips $3

GLUTEN FREE GRIDDLES

French toast or pancakes

$29
COFFEE AND MORE
decaffeinated/dairy-free options available
COFFEE

$6

ESPRESSO

$6

AMERICANO

$8

DOUBLE ESPRESSO

$8

CAPPUCCINO

$8

LATTE

$8

FRENCH PRESS

$8

HOT CHOCOLATE

whipped cream, marshmallows

$8
JUICES AND SMOOTHIES
CHILLED JUICES

orange, grapefruit, apple, cranberry, tomato

$8

FRESH SQUEEZED JUICE

fresh oranges or ruby grapefruits

$12

EARLY BIRD MANIAC

kale, apple, banana, avocado

$14

CARDIO BLENDER

berries, açaí powder, goji powder, mint

$14
LOOSE LEAF TEA 7
BLACK

english breakfast

flowery earl grey

classic orange pekoe

masala black chai tea

HERBAL

organic chamomile flowers

organic peppermint leaves

organic blueberry rooibos

organic turmeric ginger

GREEN & WHITE

organic health & wellbeing green

organic jasmine
B.C. Cage Free Eggs
TWO EGGS ANY STYLE

choice of side: potato | sausage | ham | bacon | smoked salmon | tomato | mushroom | asparagus | avocado *includes 1 choice of toast

$20

THREE EGG OMELET

choice of 3 fillings: swiss | cheddar | feta | ham | bacon | sausage | tomato | mushroom | onion | bell pepper | hot pepper | spinach *includes 1 choice of toast

$27

EGG WHITE FRITTATA

turkey, kale, asparagus, feta, salsa * includes 1 choice of toast

$25

TRADITIONAL EGGS BENEDICT

back bacon or avocado $28

smoked salmon $30

AVOCADO TOAST

guacamole, poached eggs, kale, jalapeño

$26

HUEVOS RANCHEROS

ranchero, refried bean, corn tortilla, avocado

$32
From the Bakeshop
COUNTRY TOAST: Two Slices

wheat | white | multi-grain | rye | sourdough | english muffin

$9

QUEBEC CROISSANT: each

butter crisp | chocolate | almond

$8

MINI DANISHES: each

berry | apple | maple

$5

B.C. BAGELS: each

plain | multigrain | sesame | gluten free

$9

MORNING MUFFINS: each

blueberry | cranberry | carrot | bran

$8
Sides
POULTRY:

chicken sausage | turkey bacon

$12

PORK:

bacon | sausage | back bacon | ham

$12

VEGETABLE:

asparagus | tomato | mushroom | potato

$12

ADD ON:

cage free egg $6

cream cheese $6

smoked salmon & capers $10
Breakfast Classics 2 oz.
SIGNATURE CAESAR

Russian standard vodka, cholula, e2 sauce, Walter's Caesar mix

$16

BLOODY MARY

Russian standard vodka, tabasco, Worcestershire sauce, tomato juice

$16
Bubbles 5 oz
CLASSIC MIMOSA

prosecco, orange juice

$16

LUNA ARGENTA, PROSECCO SUPERIORE, IT

lively, pear, honey, stone fruit

$21

GRAY MONK, ODYSSEY WHITE BRUT, BC

our local brut sparkle, fit for all occasions

$24

BILLECART-SALMON, BRUT NV, FR

fine bubbles, ripe pear, long finish

$39

MAKE IT A "KIR ROYALE"

add crème de cassis to your bubbles

$3
Liqueur Coffee 1.5 oz
served with whipped cream and biscotti
SORTILÈGE COFFEE

Canadian or rye whiskey

$15

BAILEYS COFFEE

Baileys Irish cream

$15

IRISH COFFEE

Jameson's whiskey

$15

SPANISH COFFEE

St-Remy brandy & Tia Maria

$15
Late Night Dining
Chipotle Cauliflower Hummus

Hemp hearts, avocado oil, pickles, pita crisps

$21

Tri-Coloured Tortilla Chips

Tomato salsa, sour cream

$20

Add guacamole $6

Roasted Tomato Soup

Toasted focaccia

$9

$18

Baby Gem Caesar

Grana padano, anchovy, garlic crouton, free-range egg, caesar dressing

$24

Classic Cheese Burger

Potato bun, canadian cattle beef, choice of cheese, LTOP, bacon

$26

Hot Fried Chicken Wings

Green goddess dressing, celery, carrots

$24

Margherita Pizza

Tomato, fresh bocconcini mozzarella, basil

$25

Classic New York Style Cheesecake

Cherry compote, toasted ganache

$17
Braidwood Signatures
Chiles Ahumados Margarita

Habanero infused Jose Cuervo, Siete Misterios mezcal, grilled red bell pepper puree, grilled pineapple puree, lime, agave, tajin

$18

Hattori Hanzo Signature Caesar

Sake, cilantro & ginger infused Rsn. Std. Vodka, maple soy sauce, wasabi, sriracha, peanut paprika rim

$19

Chai Platano Mezcalita

Siete Misterios mezcal, banana liqueur, chai, lime, agave, malagasy chocolate bitters

$17

Fig Daily

Montis vodka, house-made fig jam, orange & anise shrub, lemon, black tea

$16

Braidwood Spritz

Aperol, St-Germaine, lemon, orgeat, strawberry & ginger bitters, prosecco

$15

Evergreen Old Fashioned

Montis winter spirit, vanilla demerara, cardamom bitters, angostura bitters

$16

Big Timber

Four Seasons Whistler gin, earl grey syrup, lemon, egg whites, celery bitters

$16

Gear Jammer

Bullet Bourbon, Siete Misterios mezcal, ancho reyes, amaro montenegro - all spirits are aged together in an oak barrel for 2 weeks before being served

$17
Winter Warmers
Lazy Caribou

Bacardi dark, crème de cacao, crème de banana, ginger gomme, oat milk

$16

The Coquito

Mt. Gay XO rum, coconut milk, coconut cream, vanilla, nutmeg, cloves, cinnamon - can be served hot or cold

$16

Mulled Wine

Sloe gin, red wine, pink peppercorn, cloves, star anise, bay leaves, thyme, rosemary, all spice, orange, cinnamon, juniper berries

$15

Spiked Apple Cider

Apple juice, ginger root, orange, all spice, cloves, star anise, cinnamon – spike it with your choice of brandy, bourbon, rum or mezcal

$15

The S'mores Man

Graham cracker infused Jim Beam, Licor 43, roasted marshmellow gomme, almond milk, Malagasy chocolate bitters, Tipsy Snowman garnish, served in our smoke box

$17
Zero Proof - $10
Aqua Fresca

Choice of strawberry, mango, passionfruit, raspberry or peach puree, lime, agave, soda

Day Drinker

Fennel & apple shrub, celery juice, lemon, honey, ginger beer
Champaigne & Sparkling
by the glass
Billecart-Salmon

Brut Reserve | Mareuil-sur-Ay | France | NV

$39

Brut Rosé

Odyssey Series | Gray Monk | BC | Canada

$26

Luna Argenta

Prosecco Superiore | Valdobbiadene | Italy

$19
Ale, Pale Ale , & IPA
Howe Sound, Garibaldi

(b) Honey Blonde ABV 5.0% • Squamish, B.C. • 49km - A refreshing, crisp, and dry blonde ale brewed with all-natural honey. Brewed in recognition of the Sea to Sky region's highest peak.

16 oz $9.50

20 oz $11.50

Pemberton Brewing, Cream Puff

(t) New England Pale Ale ABV 4.5%. • Pemberton, B.C • 26km - A very smooth and crushable New England-style pale ale, pouring bright and hazy with a mellow juiciness featuring citrus and stone fruit aromas and flavours, balanced with a light body.

12 oz $8

16 oz $9.50

Bruce's Brewsky Pale Ale

(c) West Coast Pale Ale ABV 5.0% • Whistler, B.C. • 0km - A generous use of Amarillo dry-hops here add a beautiful fresh-squeezed OJ juice-like character in our dry crisp Pale Ale.

12 oz $8

15 oz $9.50

Coast Mountain, Hope You Are Happy

(M) Northwest IPA ABV 6.0% • Whistler, B.C. • 7km - Our flagship juicy IPA carries beautiful flavours of tropical and citrus fruits throughout. Brewed with generous additions of malted oats and malted wheat. Then dry-hopped with plenty of our favourite hop combo, Citra and Mosaic hops.

18 oz $11

20 oz $12

Backcountry, Widowmaker

(E) East Coast Hazy IPA ABV 6.7% • Squamish, B.C. • 46km - This style of IPA is characterized by a light malt profile with a big pulpy body that is there to complement the intense juicy character coming from the hops.

14 oz $8.50

20 oz $11.50

Superflux, Pretty Much Yeah

(R) Hazy IPA Abv 6.50% • Strathcona, Vancouver, B.C. • 93km - An intensely aromatic and full bodied IPA, hopped with Galaxy and a small addition of milk sugar. Hazy, soft, with pungent passionfruit, clean citrus and juicy peach notes. Made collaboratively in Vancouver with our friends at Gigantic Brewing in Portland, OR.

7 oz $6

13 oz $10
Light Beers
Whistler Brewing, Mountain Lager

(m) North American Lager ABV 5.0% • Whistler, B.C. • 7km - This lightly hopped North American style lager has mellow aromas of citrus and hops and a crisp and refreshing finish.

14 oz $8.50

24 oz $12

Coast Mountain, Crystal Chair

(e) Pilsner ABV 5.0% • Whistler, B.C. • 7km - Crisp and simple with just a touch of biscuit malt for a clean and snappy character. Vic Secret hops from Australia give a pleasant back note of pineapple and passionfruit aromas. Crystal Chair is brewed with a gluten reducing enzyme.

18 oz $11

20 oz $12

Coast Mountain, Cautiously Optimistic

(a) Munich Amber Lager ABV 5.0% • Whistler, B.C. • 7km - Brewed with a base of Weyermann Pilsner and Vienna malted barleys; and a generous measure of Light Munich Malt adds notes of caramel, honey and bread. Finished with Nobel European Saaz hops providing delicate bitterness and a warm herbal character.

18 oz $11

20 oz $12
Dark Beers
Twin Sails, Con Leche

(u) Horchata Style Milk Stout ABV 7.5% • Port Moody, B.C. • 93km - A Horchata style milk stout brewed with a variety of roasted malts and coffee. It pours dark black with a thick creamy mocha head. The oats and lactose provide a silky rich mouth feel, which is balanced with strong aromatics of coffee. The beer is conditioned on cinnamon and vanilla beans, which provide a unique spice character that pairs perfectly with the strong coffee and chocolate flavours.

16 oz $9.50

18 oz $11
Saison
Brassneck, Sticks & Stones

(r) Rye Saison ABV 6.0% • Mount Pleasant, Vancouver, B.C. • 95km - With the addition of rye malt & a boost in original gravity gives the beer a full mouth feel. This slightly "chewier" body provides the perfect backbone for the hops & fruity saison yeast to work in unison with.

14 oz $9

16 oz $10
Witbier
Strange Fellows, Jongleur

(T) Belgian Style Wit ABV 4.5% • Strathcona, Vancouver, B.C. • 94km - Amid bursts of confetti & music, the Juggler entertains us with a handful of oranges. Jongleur – a silky bodied, spicy & aromatic Wit – infuses any moment with a spark of joy. A glass of this bright & refreshing beer reminds us of the juggler's simple lesson: to take pleasure in both the big & the small things in life.

16 oz $9.50

20 oz $11.50
Sour
House of Funk, Funk Juice

(h) Smoothie Sour ABV 5.0% • North Vancouver, B.C. • 90km - Funk Juice was brewed with wheat, oats and co-fermented with lactobacillus and kveik yeast. After fermentation, Funk Juice V17 was blended with blueberry, blackberry & raspberry.

12 oz $8

15 oz $9.50
Cider
Northyards, Raspberry Cider

(o) Raspberry Cider ABV 5.3% • Squamish, B.C. • 46km - Fondly known as a fan favourite, we add fresh BC raspberries to our Semi-Dry cider base to make a wonderful combination of dry, fruity, not too tart but fully delicious cider.

12 oz $10

16 oz $12
Flights
Tasting Flights

Choose any Four

20 oz (4 x 5 oz) $12

One of Everything

Sample one of all our draught beers! Minimum of three people to share.

$42
Desserts
Cookies and Cream

Maple stout milkshake, double chocolate chunk cookie, vancouver smoked sea salt

$15

The Apple-Berry Bruce

Almond cream + spruce tip ice cream

$14

PB And J

Milk chocolate-peanut butter mousse, blueberry jam sweet brioche croutons, caramelized banana

$14

Spudnuts

Warm potato sugared doughnuts, Okanagan quince compote

$14
Coffee + Tea
Specialty Coffees

Espresso, café latte, cappuccino, flat white, macchiato

$7

Specialty Organic Teas By 'Rishi'

Black - English breakfast earl grey masala black chai tea $7

Green & White - Fair trade jasmine tea green tea mint $7

Herbal - Chamomile medley peppermint leaves blueberry rooibos turmeric ginger $7
Sunday - Thursday: 2pm - 5pm.
Bites
Pacific Shucked Oysters (3 Pc)

Green tomato mignonette, pickled onion, lime

$9

Hot Fried Chicken Wings (4 pc)

Green goddess dressing + celery + carrots

$9

Truffle Parmesan Fries

Lemon aioli

$8

Roasted Corn & Cheese Empanadas (2 Pc)

Chimichurri

$10

What The Duck Poutine

Brome lake duck leg + crispy fries + jus + fried egg + cheese curd + pickled poblanos

$12
Wine $10
In-house red and white wine specials
Cocktails
$10
Braidwood Spritz

Aperol, St-Germaine, lemon, orgeat, strawberry & ginger bitters, prosecco

Big Timber

Four Seasons Whistler gin, earl grey syrup, lemon, egg whites, celery bitters

Mulled Wine

Sloe gin, red wine, pink peppercorn, cloves, star anise, bay leaves, thyme, rosemary, allspice, orange, cinnamon, juniper berries
Beer
Bruce's Brewsky Pale Ale

West Coast Pale Ale ABV 5.0% Whistler, B.C.

$7

Tasting Flight

Choose any Four

$9