Main content starts here, tab to start navigating
Menus
Slide 1 of 4
Slide 2 of 4
Slide 3 of 4
Slide 4 of 4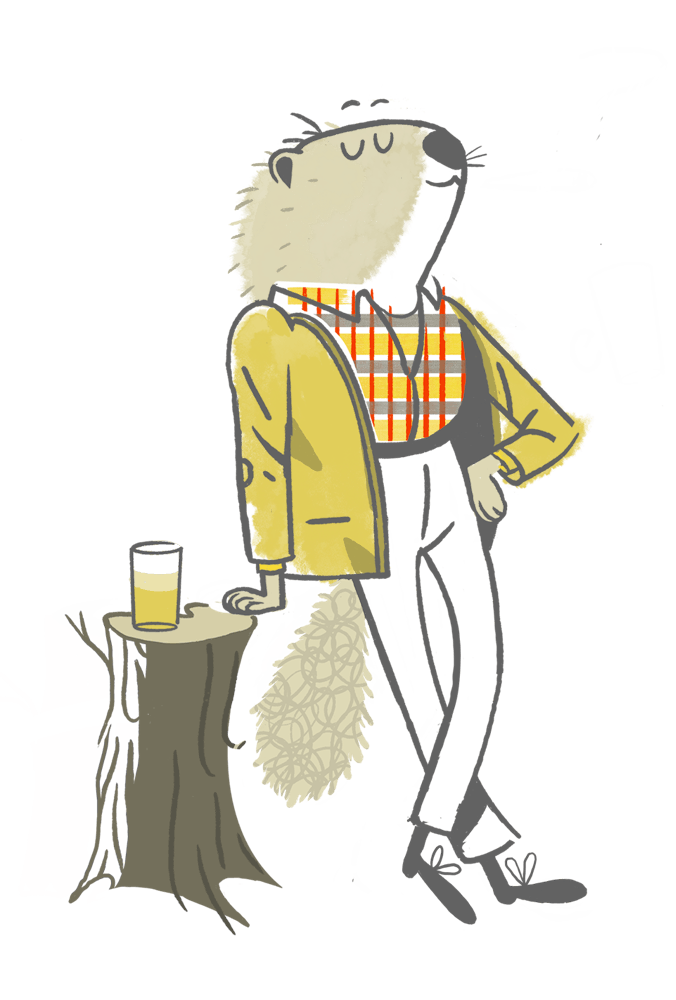 All Day Dining and Beers
Available until 10:00pm
Download PDF
NOVEMBER 20th - DECEMBER 18th
Who's ready for World Cup?
Our culinary team has created their favourite breakfast dishes that pair up perfectly with your team's match.
Download PDF
B.C. Cage Free Eggs
Gluten-Free
Three Egg Omelette

Choice of three fillings - swiss, cheddar, feta, ham, bacon, sausage, tomato, mushroom, onion, bell pepper, jalapeños

Choice of toast

$24

dairy free, vegan

Two Eggs Any Style

Choice of two sides - potato, sausage, ham, bacon, smoked salmon, mushroom, avocado

Choice of toast

$23

dairy free, vegan

Avocado on Sourdough Toast

Crushed avocado, poached eggs, arugula, pickled onion, tomato salad

Substitute - cottage cheese for poached eggs

$26

dairy free, vegan

Bruce's Keto Breakfast

Two eggs any style, grilled halloumi, crushed avocado, smoked pork bacon, almonds

$26

dairy free

Salmon Bennies

Poached eggs, hollandaise, baby spinach, preserved lemon oil

Substitute - back bacon, avocado

$30

Add lobster $6

Campfire Chorizo Skillet

Three baked eggs with spicy chorizo, onions, cheddar, jalapeños on top of shredded potatoes with salsa, guacamole & sour cream

$30

dairy free

Plant Based Frittata

'Just egg', kalamata olives, potato, peppers, onion, served with arugula salad, pickled onion, tomatoes

$23

dairy free, vegan
Peak Buffet $49
Children 11 Years and Under $25
Vegan
Indulge in our impressive selection of local classics & favorites and daily features! Includes coffee, tea, and your choice of chilled juices.
Bakery
Quebec Croissant

Butter crisp, chocolate, almond

Each $9

B.C. Bagels

Each $10

Morning Muffins

Blueberry, cranberry, carrot, bran

Each $9
Healthy Bowls
Lavender & Mixed Berries Bowl

Vanilla labneh, lavender infused local honey, cookie crumble

$26

Raspberry Chia Bowl

Fresh banana, freeze-dried raspberry, toasted almond, coconut whip

$22

dairy free, vegan

Citrus Blossom Bowl

Housemade granola, orange blossom yogurt, fresh orange, raspberry chia

$18

dairy free, gluten free, vegan

Tropical Bowl

Coconut quinoa, pineapple, mango, banana, lime, toasted cashew

$22

dairy free, gluten free, vegan

Fresh Mixed Berries

$14

$22

Sliced Fresh Fruits

$14

$22

Steel Cut Oats

$14

Chocolate Hazelnut Steel Cut Oats

$17

Bircher Muesli

$18

Fresh Avocado

Cilantro, lime

$8

$14

Cottage Cheese

$12

Yogurt Cup

Greek, vanilla, strawberry, plain

$12

vegan
Hot Off the Griddle
Selections include real maple syrup & butter, powdered sugar
Strawberry & Cookie French Toast

Vanilla labneh, basil marinated strawberry, coulis

$29

gluten free

*Classic brioche french toast available on request

Local Blueberry & Ricotta Pancake

Dulce de leche, toasted coconut

$26

gluten free

*Classic buttermilk pancake available on request

Add blueberry or chocolate chip $3

Bruce's Croiffle

Coffee chantilly, fresh raspberries, banana, caramel sauce

$25

Chicken and Waffles

Buttermilk fried chicken, siracha mayo, pickled apple slaw, spicy maple syrup

$36

*Classic golden malted waffle available on request
Sides
Poultry

Chicken sausage, turkey bacon

$12

Pork

Bacon, sausage, back bacon, ham

$12

Vegetables

Asparagus, tomato, mushroom, hashbrown breakfast potato

$10

Add On

Cage Free Egg (Each) $6

Cream cheese $6

Smoked salmon & capers $12
Coffee and More
Decaffeinated / Dairy-free options available
Coffee

$6

Espresso

$6

Double Espresso $8

Americano

$8

Cappuccino

$8

Latte

Chai, mocha, matcha, hazelnut, caramel, vanilla

$8

French Press

$8

Hot Chocolate

Whipped cream, marshmallows

$8
Juices and Smoothies
Chilled Juices

Orange, grapefruit, apple, cranberry, tomato

$9

Fresh Squeezed Juice

Fresh oranges or ruby grapefruits

$13

Early Bird Maniac

Kale, apple, banana, avocado

$16

Cardio Blender

Berries, açaí powder, goji powder, mint

$16

Seventh Heaven

Mango, pineapple, banana, coconut

$16
Loose Leaf Tea $7
Specialty Orgainic Teas By 'Rishi'
Black

English breakfast, earl grey, masala black, chai tea

Green & White

Fairtrade jasmine tea, green tea, mint

Herbal

Chamomile medley, peppermint leaves, blueberry, rooibos, turmeric ginger
After 9 Am
Breakfast Classics 2oz

Classic Caesar

Russian standard vodka, Cholula, Worcestershire sauce, Walter's caesar mix

$18

Bloody Mary

Russian standard vodka, Tabasco, Worcestershire sauce, tomato juice

$18

Liqueur Coffee 1.5oz

Served with whipped cream and biscotti

Sortilège Coffee

Canadian or rye whiskey

$15

Baileys Coffee

Baileys irish cream

$16

Irish Coffee

Jameson's whiskey

$15

Spanish Coffee

St-Remy brandy & Tia Maria

$16
Bubbles
Classic Mimosa

Prosecco, orange juice

$16

Luna Argenta, Prosecco Superiore, IT

Lively, pear, honey, stone fruit

$19

Gray Monk, Odyssey White Brut, BC

Our local brut sparkle, fit for all occasions

$24

Billecart-Salmon, Brut NV, FR

Fine bubbles, ripe pear, long finish

$39

Make it a "Kir Royal"

Add crème de cassis to your bubbles $3
To Start
Roasted Tomato Soup

Grilled bread

Cup $12

Bowl $21

Organic Greens Salad

Tomato, cucumber, carrot, sherry vinaigrette

$23

Add fried tofu $6

Chipotle Chickpea Hummus

Hemp hearts, avocado oil, pickles, pita crisps

$25

Kale Salad

Rainbow quinoa, caramelized hazelnuts, grapes, cherry tomatoes, white balsamic orange vinaigrette

$26
Mains
Grilled Cheese

Sourdough, roasted tomato, vegan cheese choice of side

$28

Rigatoni Bolognese

Plant-based bolognese sauce, rosemary, vegan cheese

$36

Green Pea & Zucchini Curry

Sweet potato, coconut, toasted almond, paratha bread

$32

Plant Based Burger

Vegan cheese, pico de gallo, potato bun, avocado, lettuce, tomato, onion, pickle

$32

Tofu Vegetable Stir-Fry

Udon noodles, mixed vegetables, cilantro garlic, sesame seeds

$29
To Share
Marinated Mixed Olives

Extra virgin olive oil, garden herbs

$15

Tri-Colored Tortilla Chips, Salsa

$15

Add guacamole $6

Margherita Flatbread

Vegan cheese, cherry tomato, basil

$17

All Green Flatbread

Zucchini, spinach, avocado, pistachio herb pesto, avocado oil

$19

Cast Iron Quinoa & Corn Chili Nachos

Vegan cheese, pickled jalapenos, salsa

$20
To Finish
Spudnuts

Warm potato sugared doughnuts, seasonal fruit compote

$18

Apple Crumble

Granola topping

$16

Two Scoops of Sorbet

Fresh berries

$12
Christmas Day and NYE Buffet

$210 per Adult
$95 per Child up To 12
$50 for Child up To 5
Download PDF
Bread and Antipasta
Multigrain Roll | Dinner Roll | Baguette | Pretzel | Kamut

Naan Garlic Bread | Focaccia

Assorted displayed seafood and vegetable antipasti
Cheese & Charcuterie
Smoked Duck | Bison | Salami | Pepper Bits | Parma Ham Beef Bresaola

Blue | Gorgonzola | Cheddar | Brie | Pepper Jack | Goat Parmesan | Smoked Gouda

Honey | Mustard | Fig Chutney | Pickled Gherkins Pickled Onion | Figs | Berries | Grapes | Nuts
Carving Station
Turkey Breast And Leg | Sage Stuffing | Cranberry Sauce Giblet Gravy

Roasted Beef Striploin | Red Wine Sauce | Horseradish Sour Cream | Grain Mustard

Bone-In Pork Leg | Apple Glaze

Salmon En Croute | Sauce Vierge
Soup Corner
Creamless Tomato | Seafood Chowder
Salad
Burrata Corner

Build your own burrata salad with assorted selections

Potato Salad | Grain Mustard | Bacon Bits

Roasted Yellow And Red Beet Salad | Goat Cheese Crumble Orange Vinaigrette

Tuna Nicoise | White Anchovies | Green Beans | Kalamata Olives

Pickled Artichokes | Herb Seasoning

Mushroom Salad | Balsamic Drizzle

Baby Kale And Quinoa Salad | Cherry Tomatoes | Lemon Dressing

Roasted Garlic Hummus

Assorted Garden Greens | Romaine | Mixed Greens | Iceberg Corn Carnal | Quinoa | Red Lentils | Chickpeas | Cherry Tomatoes | Hard Boiled Eggs | Carrots
Seafood Corner
Clams | Mussels | Shrimp Cocktail | Oysters | Salmon Sashimi Smoked Salmon | Albacore Tuna | Scallops Ceviche Poached Lobster

Oyster Station | Assorted displayed Oysters with condiments

Mignonette | Lemons | Cocktail Sauce | Horseradish

Tabasco | Chimichurri | Soy | Wasabi | Pickled Ginger

Chopped Onions | Capers | Cream Cheese | Bagel Chips
Hot
Beef & Mushroom Ragu | Herb Roasted Chicken Sausage With Caramelized Onion | Rabbit Casserole Seafood Paella | Pan Seared Cod | Rigatoni Mac & Cheese

Whipped Potatoes | Buttered Brussel Sprouts | Green Beans Roasted Root Vegetables
Pasta Station
Gnocchi | Vegetable Tortellini | Linguini | Rigatoni

Choice of Sauce

Seafood marinara, chicken alfredo, classic rosée
Kids
PB&J | Ham & Cheese | Turkey & Swiss | Strawberry Jam Sandwich

Vegetable Crudité Cups | Happy Pasta Salad

Grilled Cheese | Pizza Marinara | Chicken Tenders & Fries

Ketchup | Plum Sauce | Ranch
Mexican Corner
Crispy Tacos

Freshly Made Vegetable Quesadilla | Chicken Quesadilla

Build Your Own Taco Station

Mini tortilla bread, slow-braised beef, guacamole, salsa, sour cream, jalapeño, cilantro
Dessert
Almond Pear Tart | Cream Cheese Vanilla Mousse Pecan Maple Cake | Chocolate Caramel Cremeux Sticky Date Pudding Citrus Cheesecake | Yule Log

Pistachio, Raspberry And Chocolate Opera Cake

Assorted Macarons | Assorted Shortbreads Gingerbread Cookies | Double Chocolate Mint Cookies

Assorted Candy Bar

Chocolate Fountain With Condiments

Assorted Donut Bar

Whole Fruits Seasonal Sliced Fruit Display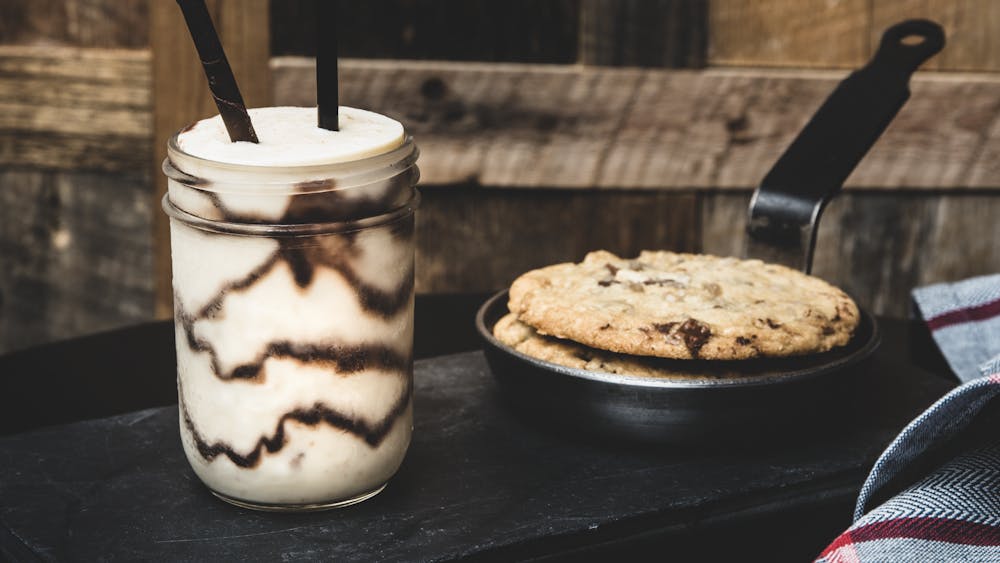 Desserts
Cookies and Cream

Maple stout milkshake, double chocolate chunk cookie, vancouver smoked sea salt

$18

The Apple-Berry Bruce

Almond cream + spruce tip ice cream

$17

PB And J

Milk chocolate-peanut butter mousse, blueberry jam sweet brioche croutons, caramelized banana

$17

Spudnuts

Warm potato sugared doughnuts, Okanagan quince compote

$18
Coffee + Tea
Specialty Coffees

Espresso, café latte, cappuccino, flat white, macchiato

$8

Specialty Organic Teas By 'Rishi'

Black - English breakfast earl grey masala black chai tea $7

Green & White - Fair trade jasmine tea green tea mint $7

Herbal - Chamomile medley peppermint leaves blueberry rooibos turmeric ginger $7
Chickpea Hummus

Hemp hearts, avocado oil, pickles, pita crisps

$25

Nachos

Shredded cheese, pickled jalapeño, cilantro

$25

Add guacamole or ground beef or quinoa corn chili $6

Roasted Tomato Soup

Toasted bread, basil pistou

Small $12

Large $21

Baby Gem Caesar

Grana Padano, anchovy, garlic crouton, free-range egg, caesar dressing

$26

Classic Cheese Burger

Potato bun, Canadian cattle beef, lettuce, tomato, onion, pickle, bacon, choice of cheese

$32

Hot Fried Chicken Wings

Korean BBQ sauce, homemade pickled chili, green goddess dressing

$30

Margherita Pizza

Tomato, fresh Bocconcini Mozzarella, basil

$28

Classic New York Style Cheesecake

Lemon curd, strawberry gel, pistachio-white chocolate cream, strawberry Sorbet

$20
Braidwood Signatures
Tokyo Spritz

Lychee liqueur, Gekkeikan plum wine, Tio pepe sherry, lemon, orgeat, Prosecco

$18

Plum Fly With Me

Plum infused Matusalem rum, amaro, Maraschino liqueur, lime, plum & rootbeer bitters

$19

Heard It Through the Grapevine

Courvoisier, Alvear sherry, port, Malagasy chocolate bitters, walnut bitters

$19

Gear Jammer

Makers mark bourbon, Bruxo mezcal, Ancho Reyes, Amaro Montenegro - all spirits are aged together in an oak barrel for two weeks before being served

$19

The Butterfly Effect

Butterfly-pea infused Four Seasons gin, blackberry jam, lemon, honey, egg whites, orange bitters

$19

Evergreen Old Fashioned

Montis Winter Spirit, vanilla demerara, saffron & cardamom bitters, angostura bitters

$20

Maria Bonita

Bruxo mezcal, Yellow Chartreuse, lemon, grapefruit, cinnamon & mint shrub, black cardamom & sichuan pepper bitters, lemongrass smoke

$20

The Green Mile

Montis Alpenglow gin, Green Chartreuse, pineapple, cucumber & basil shrub, lemon, grapefruit & hop bitters, served with a lemongrass smoke bubble using our Flavor Blaster gun

$21

Melon Dramatic No. 2

Montis North Vodka, Licor 43, watermelon, lime, simple syrup, lime leaf bitters served with a lemongrass smoked bubble using our Flavor Blaster gun

$21
Champagne & Sparkling
by the glass
Billecart-Salmon

Brut Reserve | Mareuil-sur-Ay | France | NV

$39

Brut Rosé

Odyssey Series | Gray Monk | BC | Canada

$26

Luna Argenta

Prosecco Superiore | Valdobbiadene | Italy

$19
Zero Proof - $10
Aqua Fresca

Choice of strawberry, mango, passionfruit, raspberry or peach puree, lime, agave, soda

The Alpenglow Smash

Basil and star anise syrup, lime, ginger beer, strawberry coulis